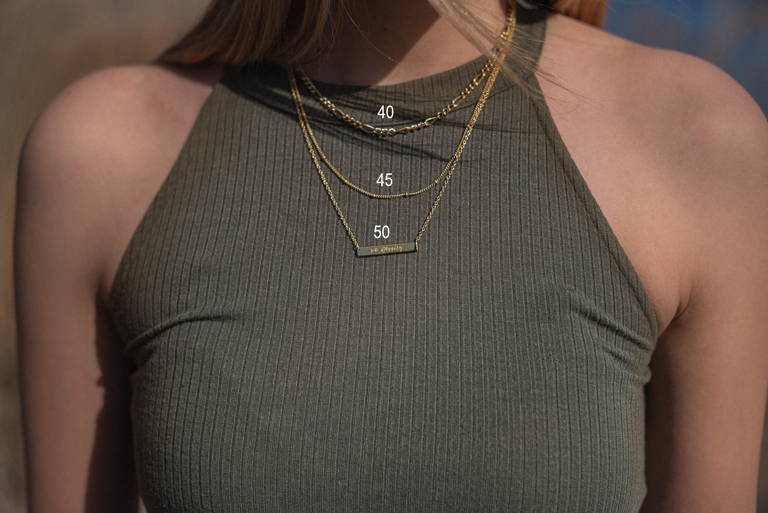 How do I choose the appropriate chain length?
The chain length depends on where you want to wear your Piece of Australia. We want to make your decision as easy as possible, so we've created this length guide for you.


In the picture you can see the different chain lengths on a model. We currently offer necklaces in lengths of 40 - 50 cm, which means that you can wear the necklace either tighter around the neck or looser around the neckline.
Necklace Sydney: 40 cm
Necklace Melbourne: 40 cm + 5 cm extension
Necklace No worries: 45 cm + 5 cm extension
Necklace Boomerang: 45 cm + 5 cm extension
Tip: Measure how long you want your necklace to be with the help of a piece of string. Place it around your neck as you imagine your necklace and then measure the piece of string with a ruler.
Please note that the chain lengths do not include the length of the pendants. Our pendants are between 2 - 2.5 cm long, so the total length of your desired piece of jewellery is: the selected chain length + the length of the pendant.

We want you to be able to wear your Piece of Australia for as long as possible. That's why you can here to read about the best way to care for your jewellery.
Did you imagine the length of your necklace to be different? Learn all about our return policy here.